If your shark fascination means that one week of shark shows isn't enough, then National Geographic's Shark Fest 2023 has you covered.
The four-week event from National Geographic is in its 11th year and is set to promise "four weeks of explosive, hair raising and celebratory shark programming". Not stopping there, it'll also "showcase the captivating science, power and beauty" of sharks. As the announcement from Nat Geo explains, "because one week is simply not enough" with a cheeky nod to Shark Week which also runs in July but for just seven days.
Shark Fest runs from Sunday, July 2 right through until July 30. In that time, over 22 hours of original programming and over 50 hours of enhanced content will unfold across National Geographic, Nat Geo WILD, Nat Geo Mundo, Disney Plus, Hulu, and ESPN2.
From preschool-friendly content on Disney Junior to some high-octane action on National Geographic, there's something for everyone. You'll learn plenty of facts about sharks, from the biggest sharks in the world to some of the weirdest sharks, and everything in between.
If all this sounds incredibly exciting to you then our Shark Fest streaming guide is here to guide you through everything you need to know. That includes how to watch all the great shows that form the festival of sharks, along with a full schedule so you know what to look for.
When is Shark Fest 2023?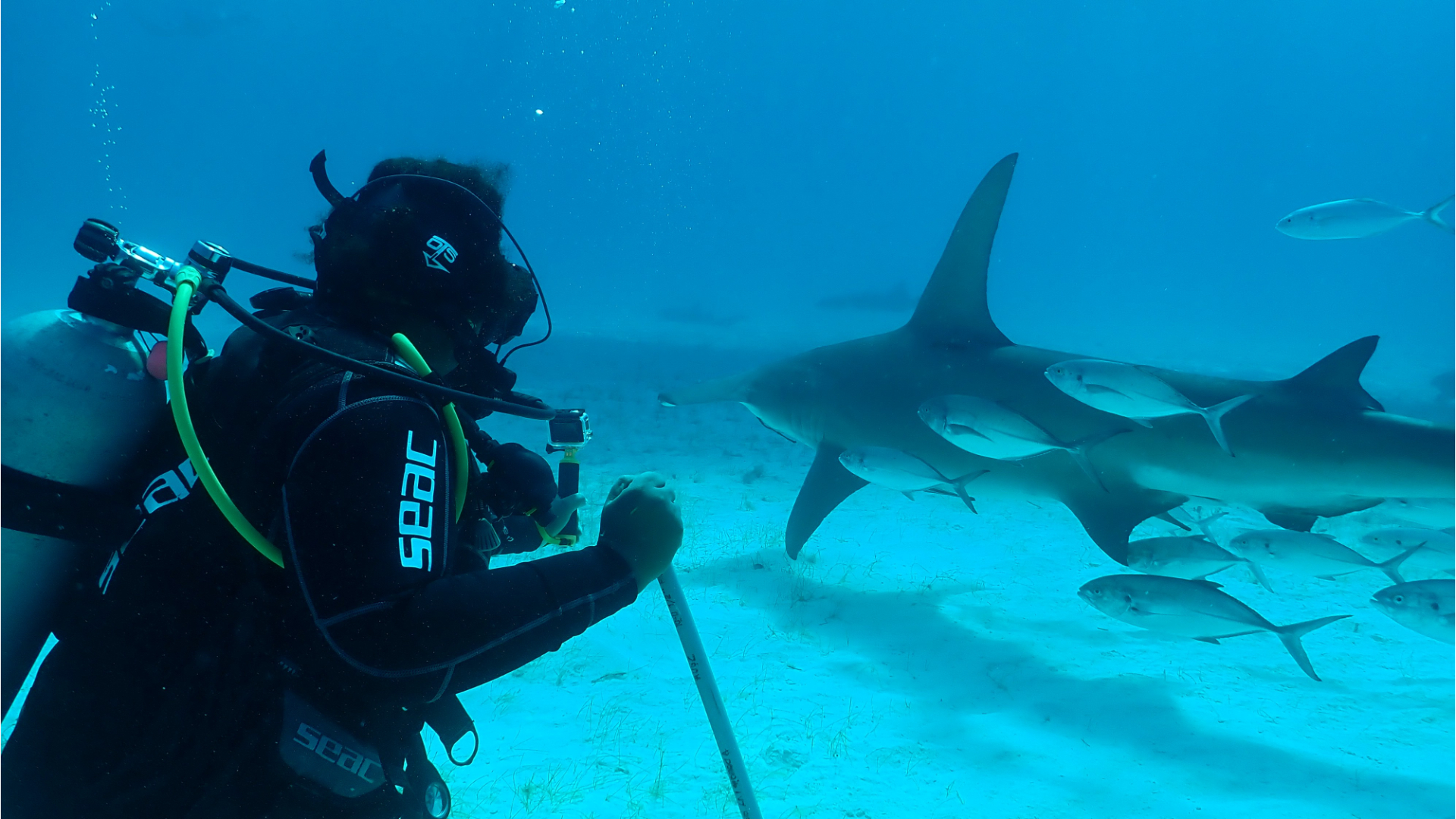 National Geographic's Shark Fest runs for a whole month, potentially leaving Shark Week's solitary one week behind in the dust (or should that be sand). It runs from July 2 through to July 30 with a look at the lives of sharks from Cape Cod to the Bahamas, Australia, and even the UK. 
How to watch Shark Fest 2023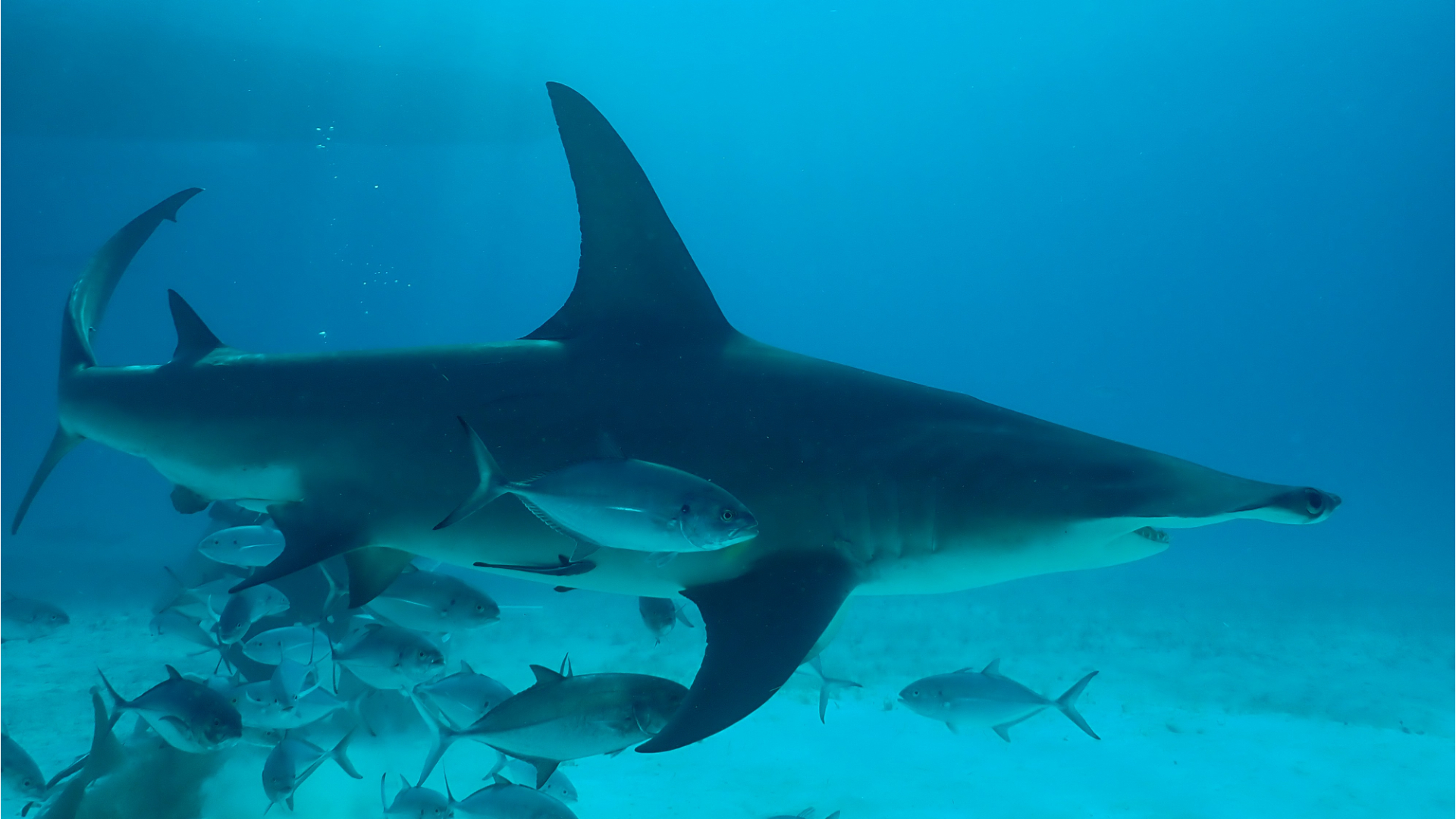 Unlike Shark Week, Shark Fest is across many channels. If you have a traditional cable subscription, you're ahead of the crowd with options as Shark Fest will be shown on live TV across ABC Owned Television Stations. But what do you do if you don't?
There are plenty of different ways to watch all things Shark Fest 2023 this year, but the easiest way to catch all the new shows is via Disney+ or Hulu. Every single Shark Fest premiere will drop onto both streaming services on July 2, and Hulu is even running a month-long free trial.
If you don't want to sign up to Hulu or Disney+, there are still ways to catch some or all of the action elsewhere. The shows are spread out across multiple channels and platforms including National Geographic, Nat Geo Wild, Nat Geo Mundo, Disney Channel, Disney XD, Disney Junior and ESPN2.  You'll likely need to sign up for a couple of services if you want to watch everything. 
Channels like National Geographic, Nat Geo Wild, ESPN2, Disney XD, Disney Channel, and Disney Junior are all available through live TV streaming platforms. These include FuboTV, Hulu with Live TV, Sling TV and YouTube TV. 
None of them offer a free trial sufficiently long enough for the full month. However, YouTube TV offers a two week free trial so you can catch quite a lot of Shark Fest. FuboTV has a seven day free trial which at least gives you a taste of what's out there. Honestly though, your best bet is going to be Disney+ or Hulu.
Watching Shark Fest outside of the U.S.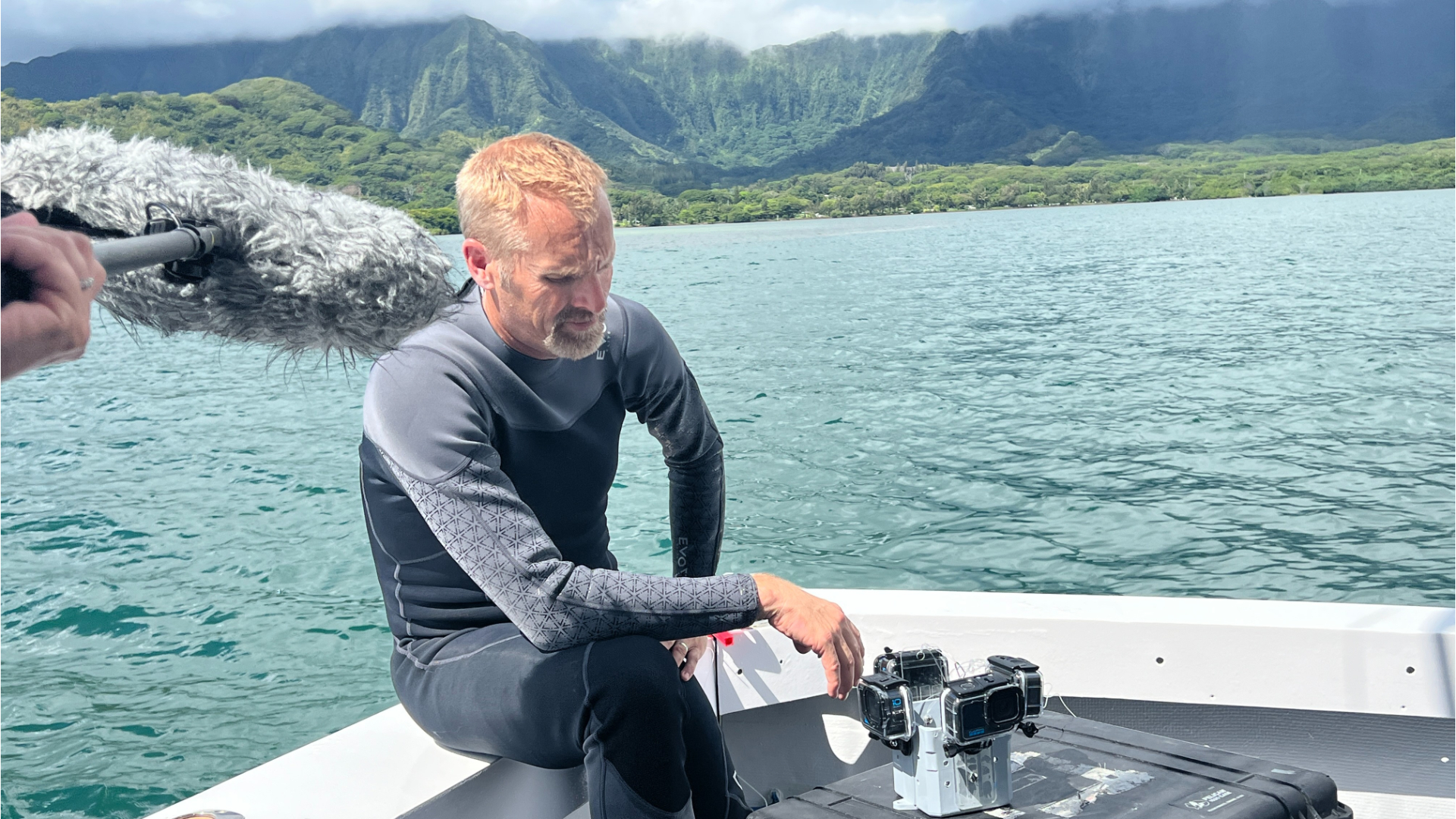 if you're based outside of the US, then you should still be able to watch all of the Shark Fest programming as long as Disney+ operates in your country. National Geographic is owned by Disney, so they have the rights to the programming worldwide.
If you're travelling to a country that doesn't have Disney+ and you want to keep up with all the sharky action, then we'd recommend using a VPN. VPN stands for virtual private network, and it's basically a service that lets you bounce your internet connection via a server in another country. This has plenty of privacy benefits, but it also lets you access content that's location-restricted too.
There are loads of reliable VPN providers out there, but our favorite is ExpressVPN – it's the one that our writers use when we need to check geo-restricted info and we've found it to be super reliable.
What shows are running during Shark Fest?
22 hours of original programming makes up Shark Fest along with a chance to catch them again later in the month, and some familiar favorites from days gone by. There are a few standouts though which we've picked out below. 
All of these shows are available on Disney Plus and Hulu from July 2.
Bull Shark Bandits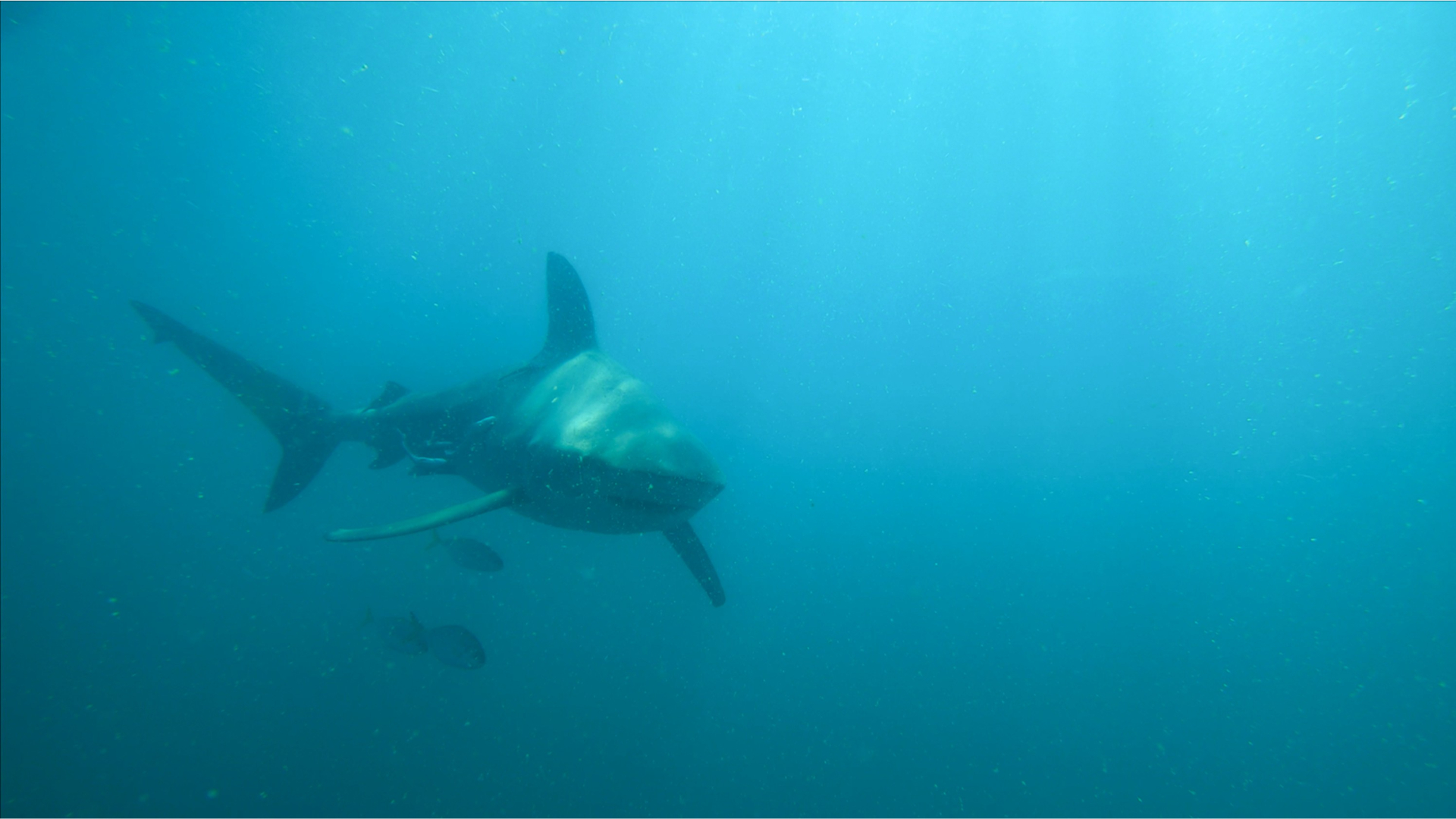 Investigating rising reports of bull sharks stealing from fishermen in Weipa, northern Australia, this documentary seeks to determine if there's new evidence of shark intelligence afoot. It uses groundbreaking experiments and technology, including a new prototype diving cage. For those that think sharks are hugely underrated, this could be great insight.
"Bull Shark Bandits" will air Sunday, July 2 at 8PM ET on National Geographic. It will also be aired on ESPN2 on July 7 at 10PM ET and Nat Geo Wild July 24 at 10PM ET.
Shark Below Zero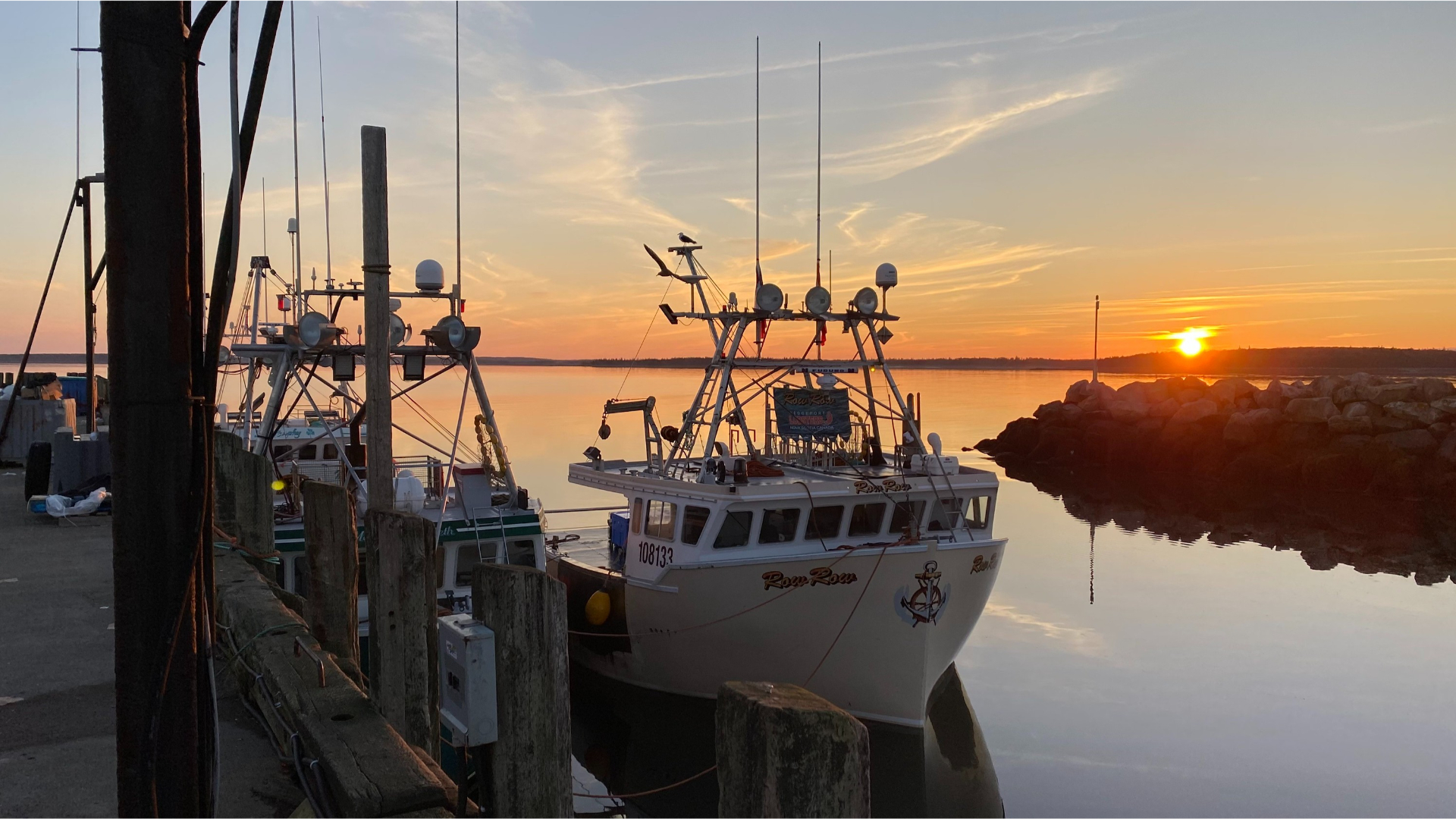 White sharks are traveling further than before with them recently being spotted across Canada as far north as the coast of Newfoundland. Following the first suspected white shark attack in Canada for over 150 years, a series of experts investigate why white sharks are traveling so far and what that means.
"Shark Below Zero" will air Wednesday, July 5 at 8PM ET on National Geographic. It also airs on ESPN2 on July 7 at 9PM ET and Nat GeoWild July 28 at 8PM ET.
Sharkano: Hawaii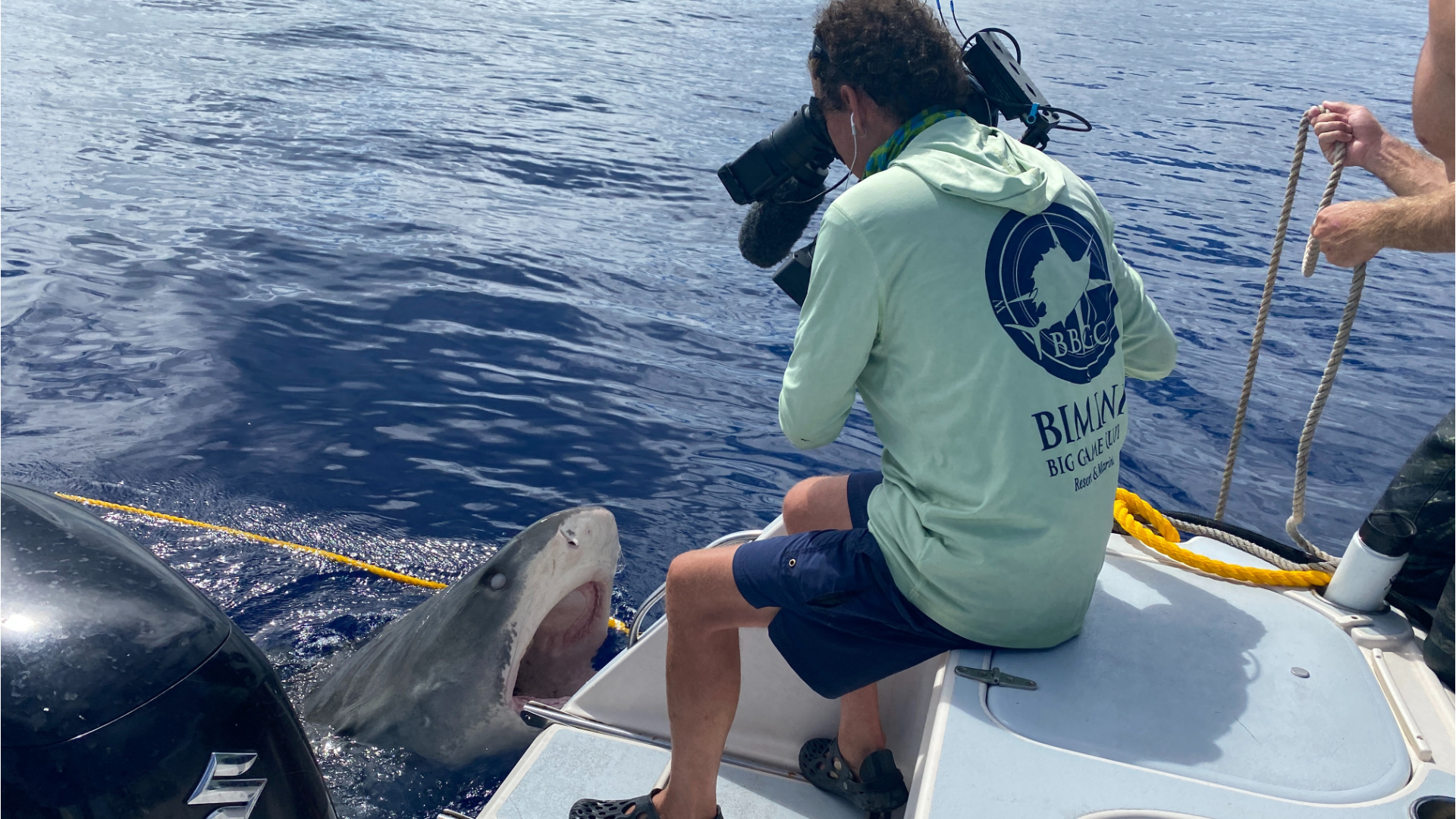 Sharks and volcanos? Sounds suspiciously like a fun cheesy movie to us. Sharkano: Hawaii has biologists, Dr. Mike Heithaus and Dr Frances Farabaugh free diving with one of the most dangerous sharks — the tiger shark — while figuring out why they're drawn to Hawaii's volcanoes. It should be beautiful yet terrifying.
"Sharkano: Hawaii" will air Wednesday, July 5 at 9PM ET on National Geographic. It's also shown on Nat Geo Wild on July 24 at 8PM ET as well as 10PM ET.