On its first asteroid flyby on Nov. 1, NASA's Lucy mission discovered that the main belt asteroid Dinkinesh has a small moon orbiting it. Now, additional images have revealed another surprise: Dinkinesh's moon is not one, but two small satellites. The twin moons initially appeared as one because they are so close together, they touch as they orbit.
Dinkinesh — affectionately known as "Dinky" — is about 2,500 feet (790 meters) in diameter, making it the smallest main belt asteroid ever explored by a spacecraft. Astronomers have been observing Dinkinesh since 1999, and they knew that the asteroid was somewhat unusual by the way its brightness fluctuated. But they did not predict that the diminutive asteroid was harboring a moon — let alone two. Based on Lucy's images, its moons appear to be a combined 720 feet (220 m) around.
When a pair of celestial objects orbit this close together, scientists call it a "contact binary." These binaries collectively take on a peanut or pear shape, and they may not be rare in the solar system. For example, the New Horizons spacecraft confirmed that Arrokoth, an icy object in the Kuiper Belt beyond the orbit of Neptune, was a contact binary in 2019. A handful of other asteroids and comets seem to be contact binaries as well.
What makes Dinkinesh's moons unusual is that both lobes are approximately the same size; The vast majority of contact binaries are lopsided. It's a bit of a mystery as to how two equally-sized bodies would stick together gravitationally, according to NASA researchers.
"It is puzzling, to say the least," Hal Levison, an astronomer at the Southwest Research Institute and one of Lucy's principal investigators, said in a statement. "This is going to be fun for the scientific community to figure out."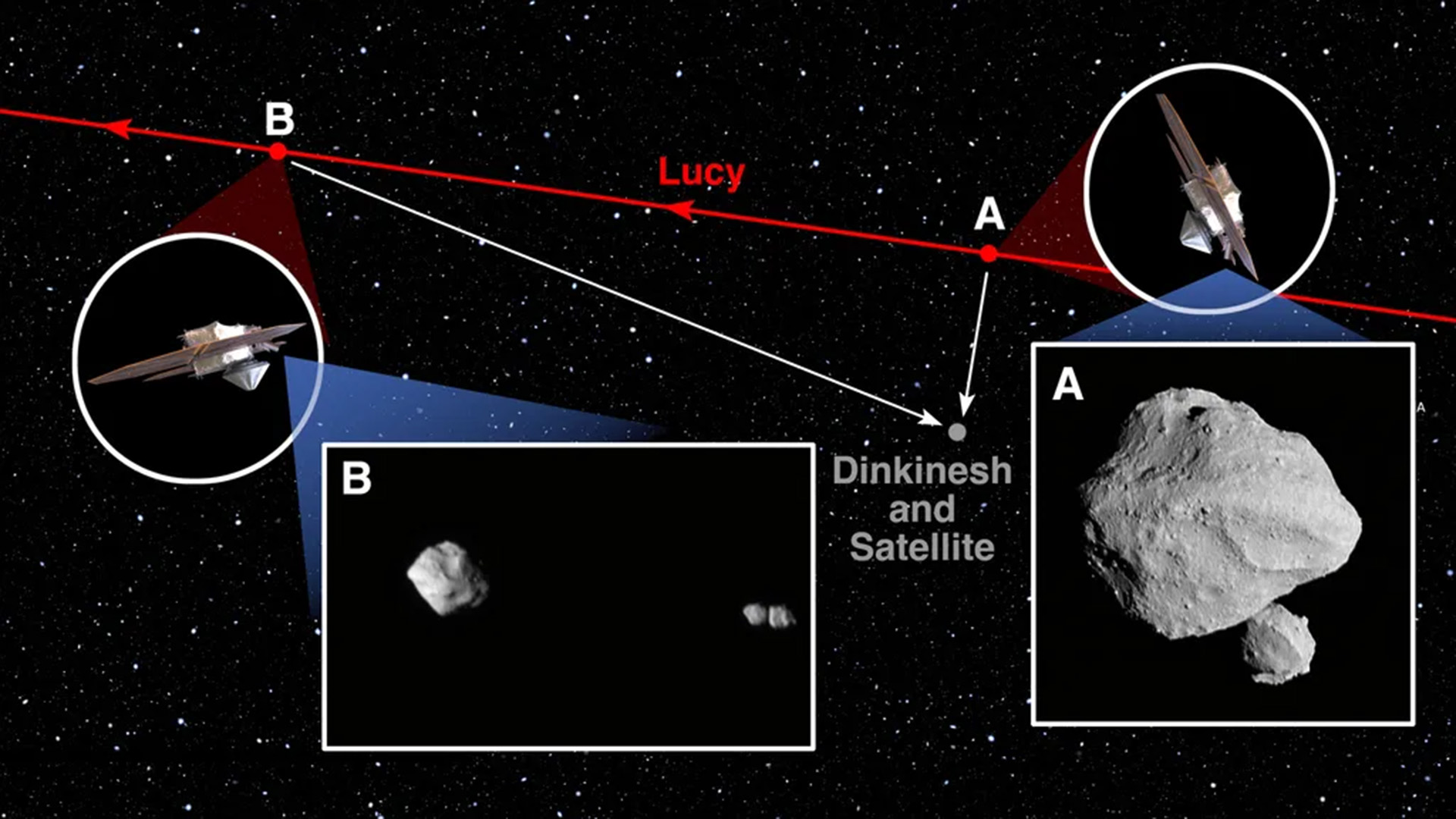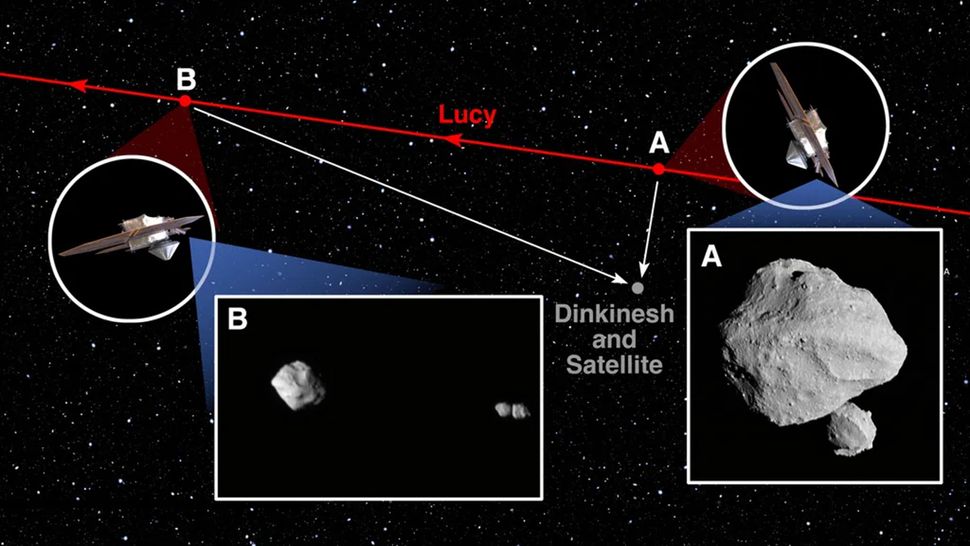 Dinkinesh isn't even Lucy's primary goal — the asteroid flyby was added to the probe's schedule as a warm-up for its main mission, surveying Jupiter's Trojan asteroids for the first time. If all goes well, Lucy will reach these distant space rocks in 2027. But this initial test indicates that Lucy's equipment is working even better than astronomers expected. The research team now plans to have Lucy snap images of another main belt asteroid, Donaldjohanson, as it zooms past in 2025.