Astronomers just found the fastest known radio pulses from outside our galaxy hiding in 30 minutes' worth of radio telescope data. The findings, published Oct. 19 in the journal Nature Astronomy, could help researchers uncover where these mysterious blips come from.
Fast radio bursts (FRBs) are extremely short, high-energy pulses of electromagnetic radiation that usually originate outside our galaxy. Most last for between one-thousandth of a second and three seconds, during which they emit as much energy as the sun throws out in a day.
The first FRB was detected in 2007, and since then, hundreds more have been discovered. Astronomers aren't entirely sure what causes FRBs. There's evidence that at least some of the radio pulses come from magnetars, a type of dense neutron star with an extremely powerful magnetic field. Other researchers have proposed that FRBs might be the result of merging neutron stars, energetic supernovas, gamma-ray bursts or potentially even technosignatures from alien civilizations.
But astronomers had long suspected that there might be even shorter, quicker FRBs that were going undetected. "During our group meetings, we often talked about it," Mark Snelders, an astronomer at the University of Amsterdam and first author of the study, said in a statement. "By coincidence, I found out that there was a public dataset that we could use for this."
By analyzing 30 minutes of radio data from the Green Bank Telescope in West Virginia, Snelders and his co-authors discovered eight ultrafast FRBs originating from a source 3 billion light-years away. Each energetic pulse lasted just 10 millionths of a second or less — the fastest bursts ever detected by far.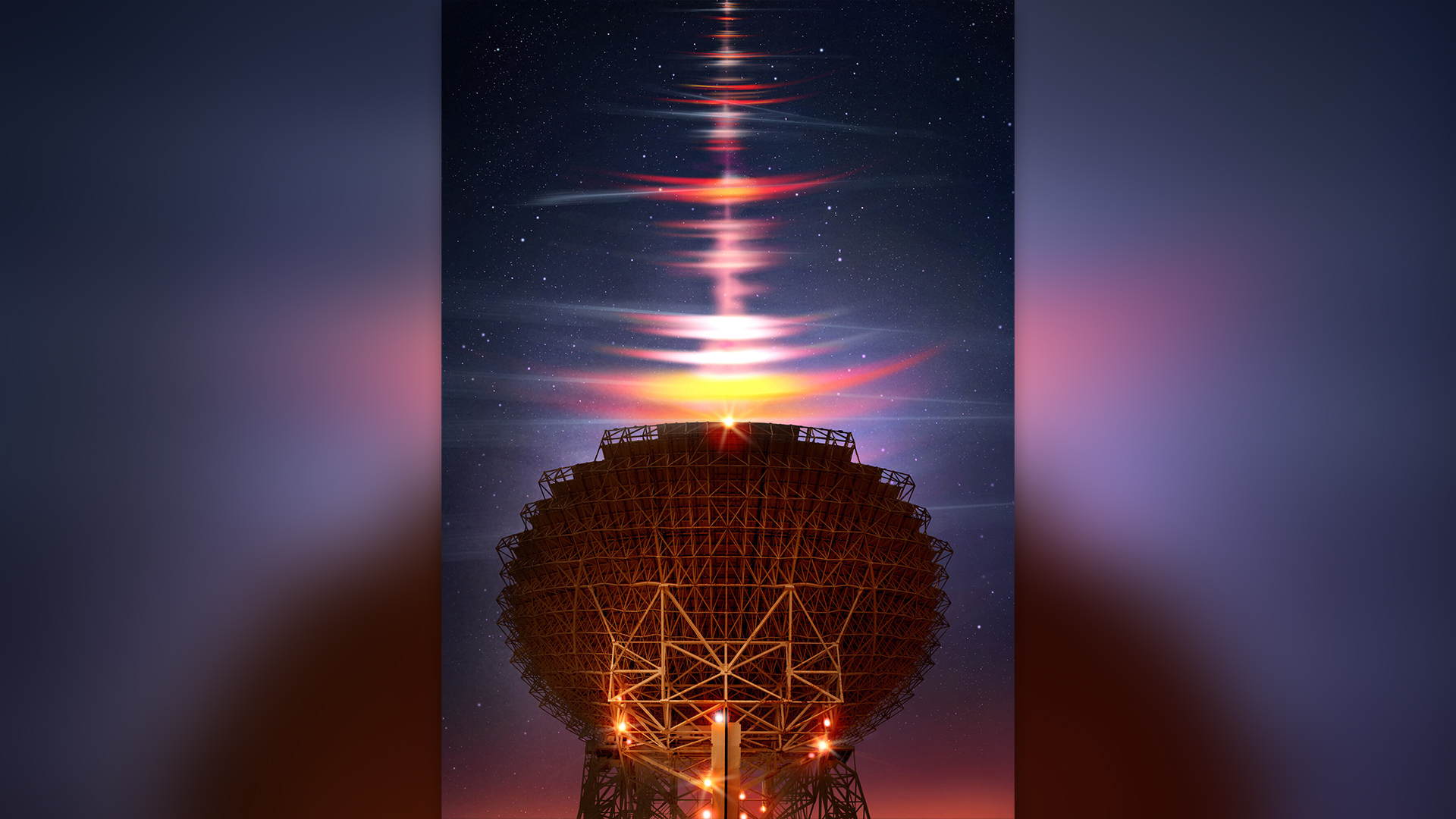 Now that scientists have proof that these ultrafast FRBs exist, they can search for more. Unfortunately, these blips may prove difficult to find with this method. To spot the eight pulses, the researchers had to break down each second of the telescope's radio-based images into half a million frames. Many other radio telescopes' data files simply aren't detailed enough to slice into such tiny pieces.
Still, knowing where and how to find ultrafast FRBs is a big step toward unraveling the puzzle of how they came to be.