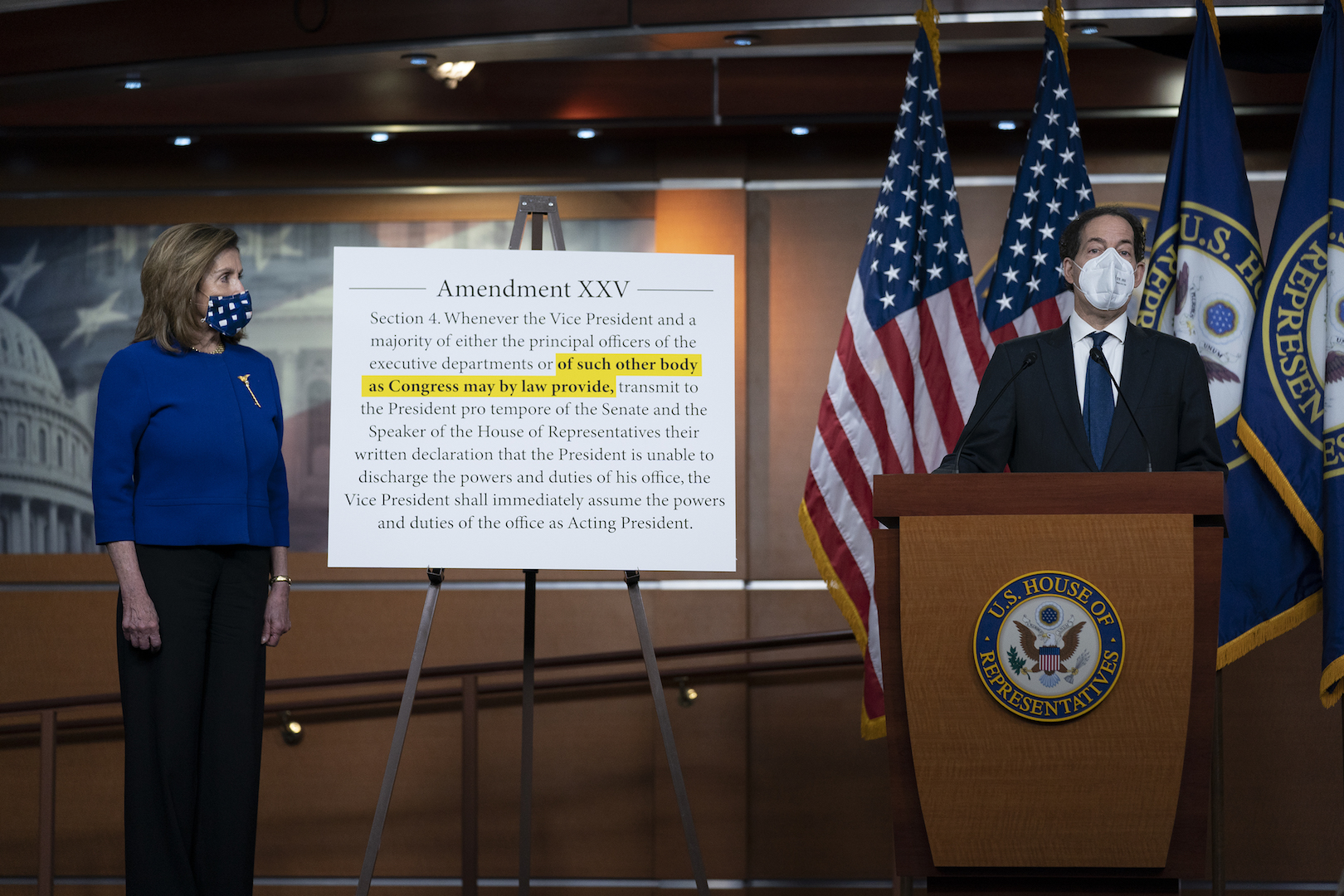 After an unruly mob of President Donald Trump's supporters violently stormed the Capitol building in Washington, D.C., on Wednesday (Jan. 6) reportedly at Trump's behest, citizens and lawmakers are urging Vice President Mike Pence to invoke the 25th amendment of the U.S. Constitution. Invoking the amendment would immediately remove Trump from office and make Pence the acting president. 
History of the 25th amendment
Compared with the age of the U.S. Constitution, the 25th amendment is relatively new, having only been passed by Congress on July 6, 1965 and ratified on Feb. 10, 1967. Congress enacted the amendment to clarify what happens when the offices of either the vice president or the president become vacant as described in Article II, Section 1, Clause 6 of the Constitution. 
Source link

#25th #amendment